Weekly Commissions
Brand Ambassadors can keep track of their weekly commissions in the Virtual Office report. Commissions can also be viewed monthly or longer. The report can be customized and downloaded in your desired format. 
Viewing Commissions
Follow these steps to view commissions by weekly, monthly, or all:
Step:
Action:
View:
1

Navigate to the Commissions View:

Go to: Virtual Office > My Business Section > Commission Summary. This screen defaults to the All view. 
Select Weekly or Monthly from the drop down. 

2

Click the plus (+) sign and the screen will expand that section for details.

Review the weekly payouts on this page, including Cash Reward Promotion Bonus.

3

View Welcome Pack Details:

To find details on who purchased a Welcome Pack, go back to My Business
Click on New Ambassadors to view the number of new Ambassadors in the most current months.
Select the month for details and click the yes box for names of those who ordered Welcome packs or select no for those who did not order Welcome Packs. 

4
To view details of an order, click on the order number listed under Order Status.

Screenshot 9
Commissions Summary
Commissions Summary in Virtual Office shows Brand Ambassadors:
A full 13-month history of your commissions,
A commissions total for and a break-down of each commissions category for which you were paid, and
A report you can export at any time for record keeping and tax purposes.
To get to the Commissions Summary page, go to:
Step
Action
1.
Go to

www.PlexusWorldwide.com

2.
Sign into My Account
3.
Sign into Virtual Office
4.
Click on My Business Tab 
5.
Click on Commissions Summary Tab
Determining who Contributed to Cash Rewards Promotion Bonus
To determine which Brand Ambassadors and customers have contributed to your Cash Rewards Promotion Bonus, follow these steps:
Step:
Action:
1

Locate your Weekly Commission Summary:

Log into Virtual Office
Go to My Business > Commission Summary
Select Weekly from the drop down menu (top right-hand corner)

2

Download the Report:

In the Download column you will see PDF/Excel; click on the desired format to download the report.

On the bottom Left-hand side corner, you will see the report download; open the report.

3

If downloading in Excel format, highlight rows A-E and expand the columns so you can see all the weekly bonuses by Commission Type, Amount Contributed, ID, Order #, and Percent Contributed.

4
To view your Monthly or All Commissions Summary: Repeat the steps above and select Monthly or ALL instead of Weekly from the drop down menu.
Screenshots
Screenshot 1

Screenshot 2

Screenshot 3

Screenshot 4
Screenshot 5
Screenshot 6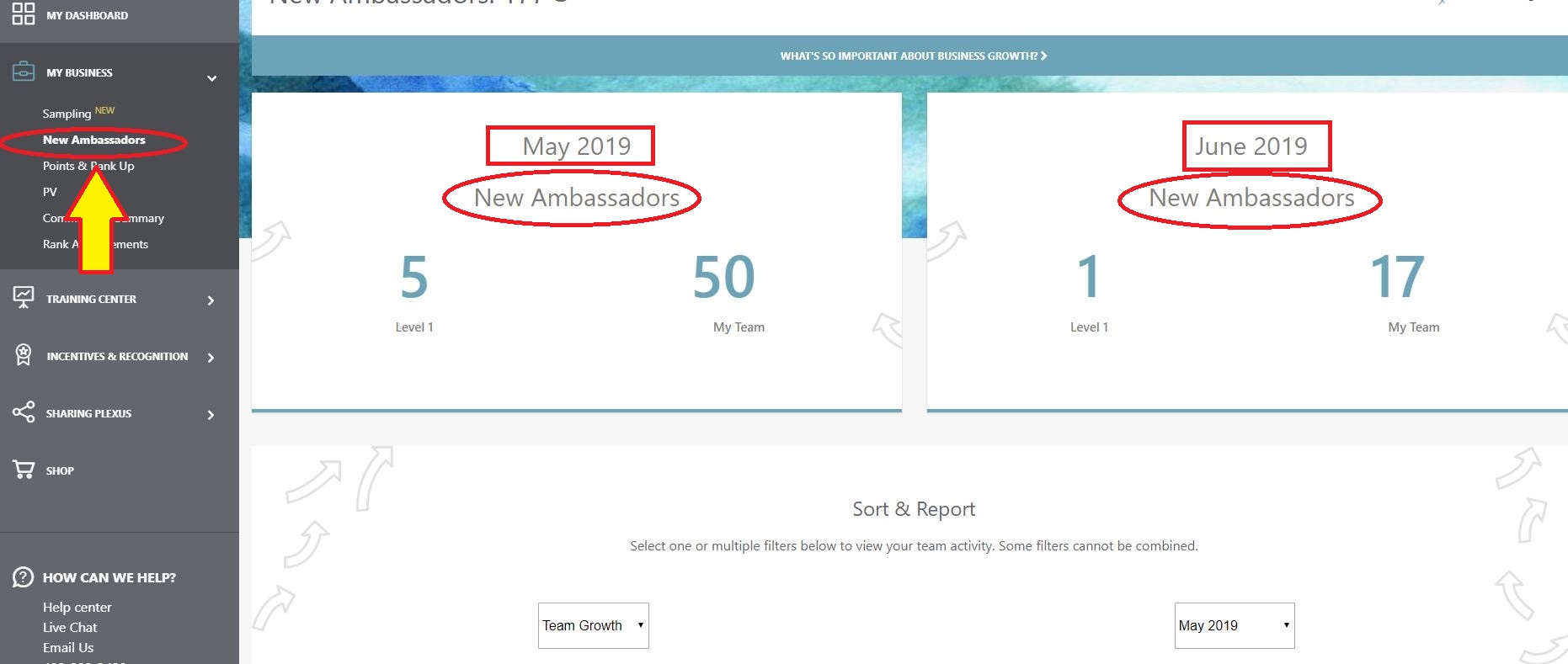 Screenshot 7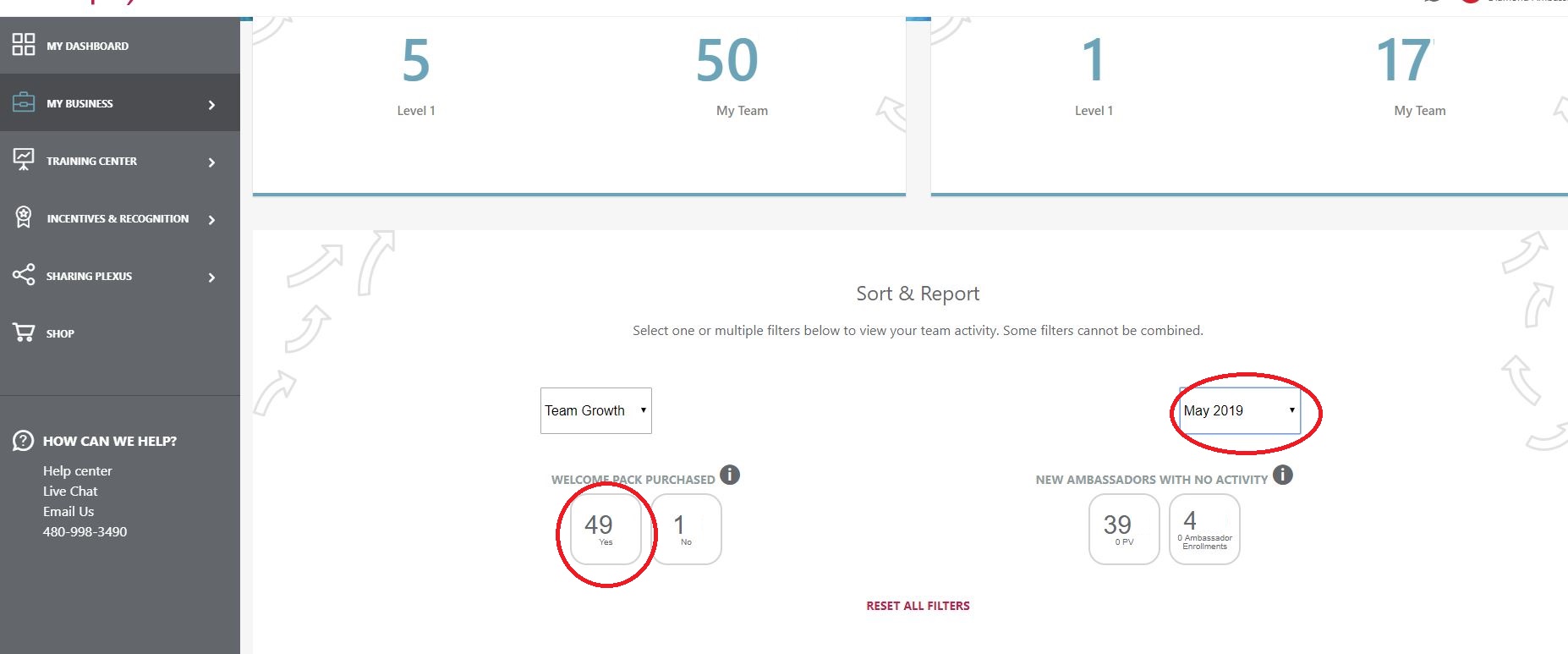 Screenshot 8


Screenshot 9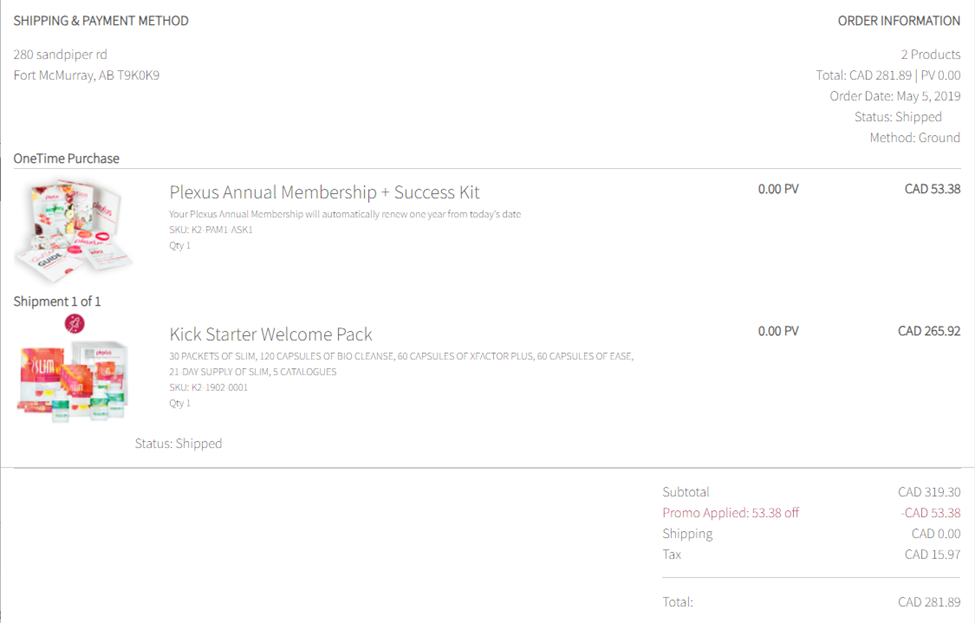 Plexus makes no guarantees on income. Personal earnings will vary. Your success depends on your effort, commitment, skill, and leadership abilities. In 2020, a typical participant in the plan earned up to 500.00 CAD or less. Please see the Plexus Annual Income Disclosure Statement.