Article 0118
To View Weekly Commissions Information in Virtual Office
The Commission Summary view has been updated, but all steps to view "Weekly" and "Monthly" Commissions will remain the same.
STEP 1
Go to Commission Summary in the My Business section of your Virtual Office. This screen defaults to the "Monthly" view.
STEP 2
Choose the "Weekly" view by using the drop down arrow next to "Monthly".


STEP 3
Click the plus (+) sign and the screen will expand that section for details.

STEP 4
Review the weekly payouts on this page, including Business Builder Bonus.

STEP 5
To find details on who purchased a Welcome Pack, go back to "My Business". Click on "New Brand Ambassadors" to view the number of new Brand Ambassadors in the most current months.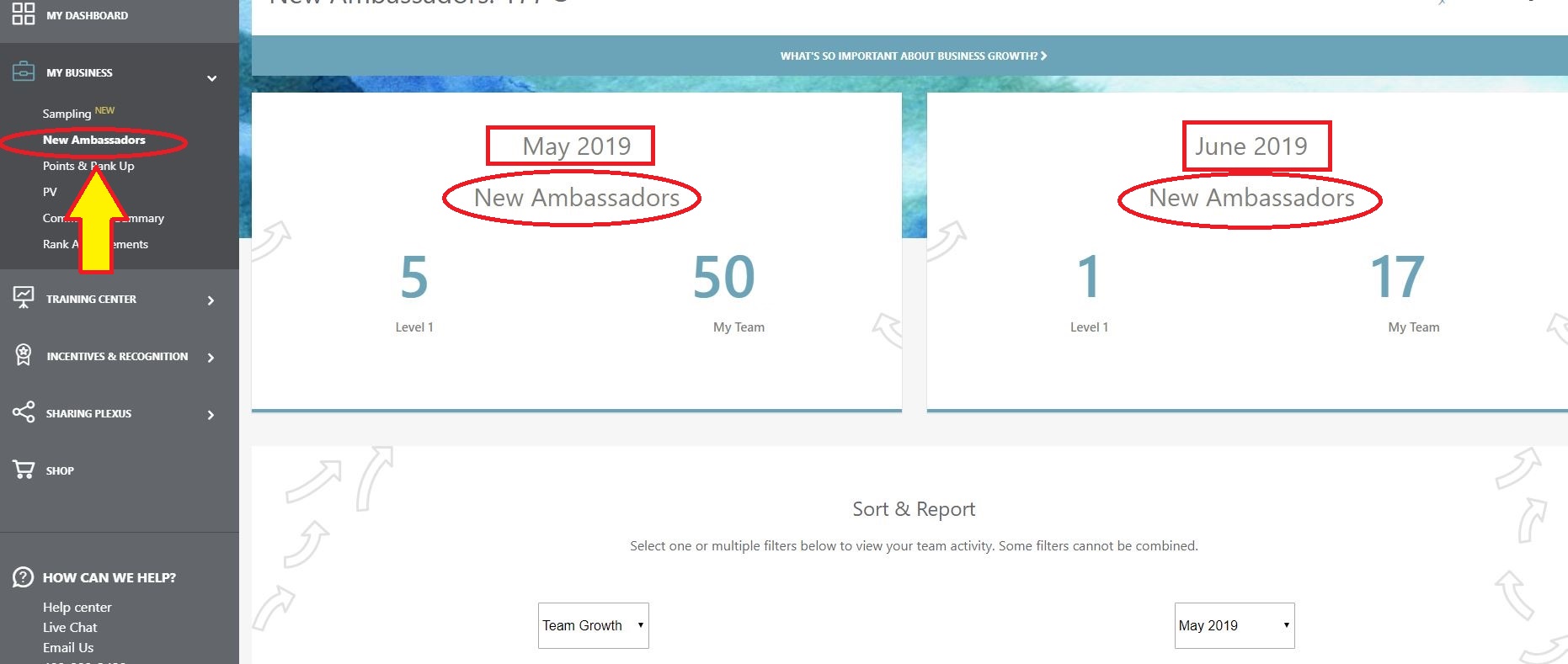 STEP 6
Select the month for details, and click the "yes" box for names of those who ordered Welcome packs, or select "no" for those who did not order Welcome Packs.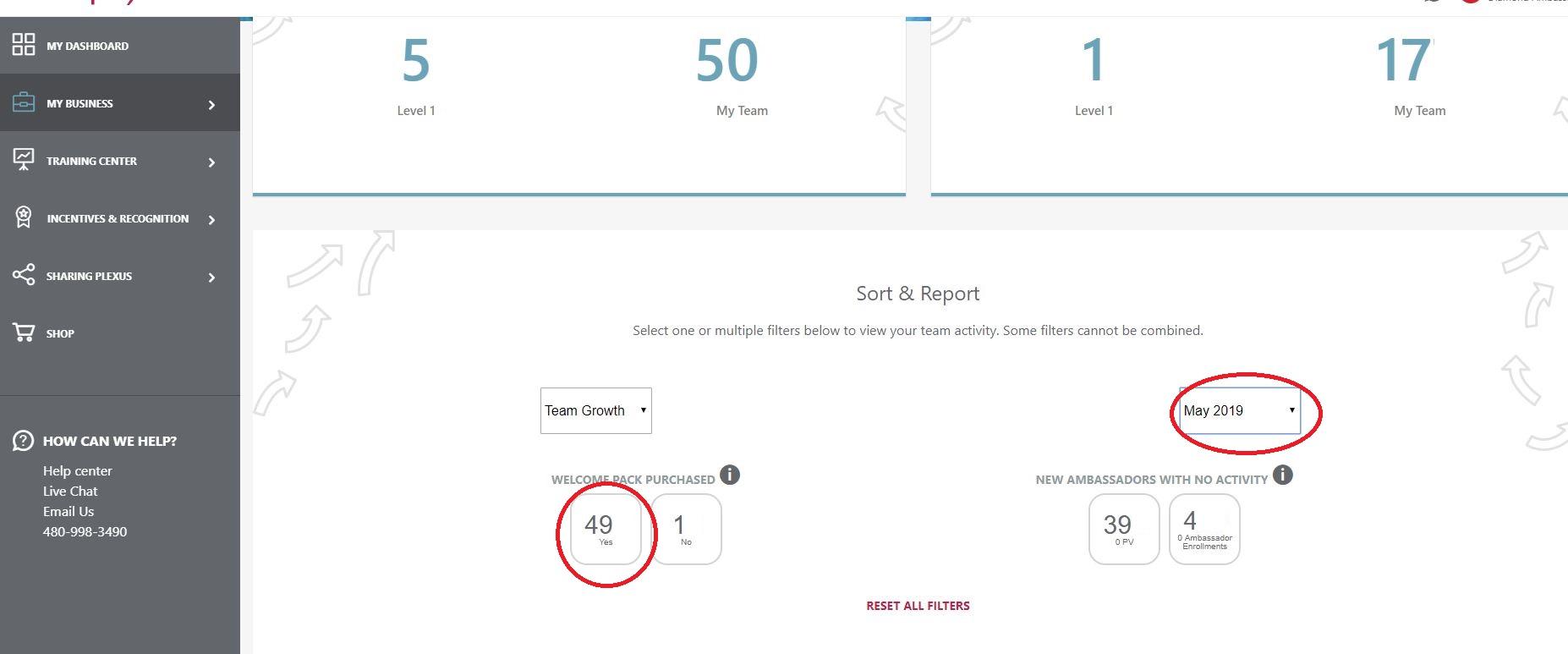 STEP 7
Scroll down the page to the list and click the plus (+) sign next to a name to see details, including ID number, address, email, their team, sponsor and order information, and more.


STEP 8
By clicking on the order number listed under "Order Status", the details of the order will appear.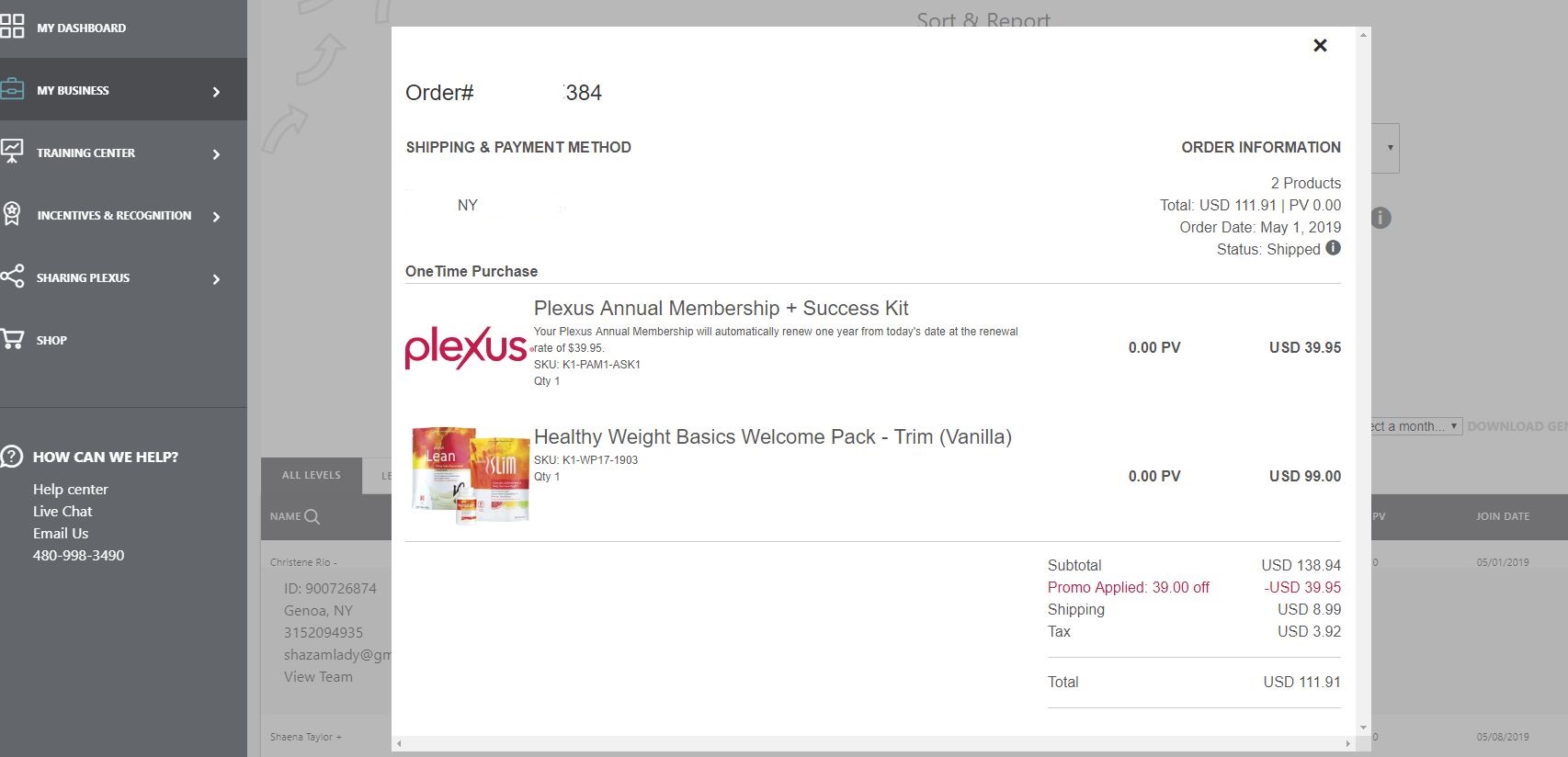 To Qualify for Weekly Commissions
Your Annual Membership must be paid and current.
You have at least 100 PV in the

current month

by the end of the weekly commissions cycle (11:59pm ET on Saturday),
or...
You were qualified in the

prior month,
or...
You are a new Ambassador in your first month
How to determine which Brand Ambassador or customer is contributed to BBB or PCB
View weekly commission in virtual office:
Log into Virtual office.
Click on My business, then commission summary.
On the top right-hand corner select the drop down to

Weekly.
To the Right-hand side of the screen, you will see Export Details, click on Export details.
On the bottom Left-hand side corner, you will see the report download, open the report.
Highlight rows A-H and expand open the columns so that you can see all the weekly bonuses by name, ID, order #, sponsor and sponsor ID.
You can view your Monthly and ALL commissions summary by following the same steps and changing the drop down to Monthly, Weekly or ALL
**Disclosure: Plexus makes no guarantees on income, as such representations may be misleading. Your success depends on your effort, commitment, skill and leadership abilities, and how effectively you exercise those qualities. Please see the Plexus Annual Income Disclosure Statement.**