Share A Cart
There are new exciting enhancements on our Plexus Worldwide Website!


Carts to Share
There are two types of carts to share:
Welcome Pack with a PAM (new VIP Customers)
Individual products (non-Welcome Packs)
Note: Share A Cart with NFR products in Canada may experience issues. A fix will be implemented shortly.


Share A Welcome Pack with PAM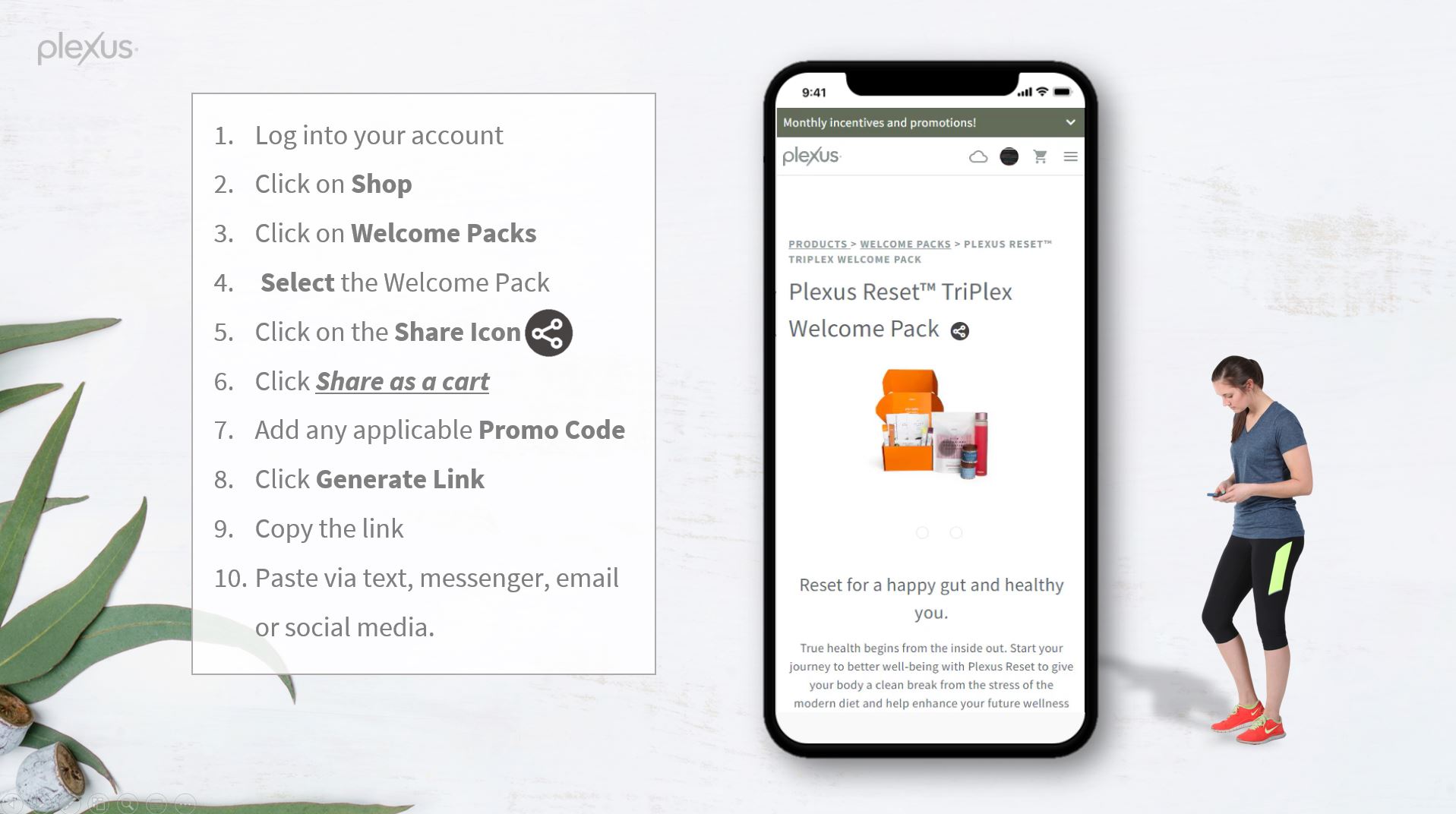 Share A Pre-Loaded Cart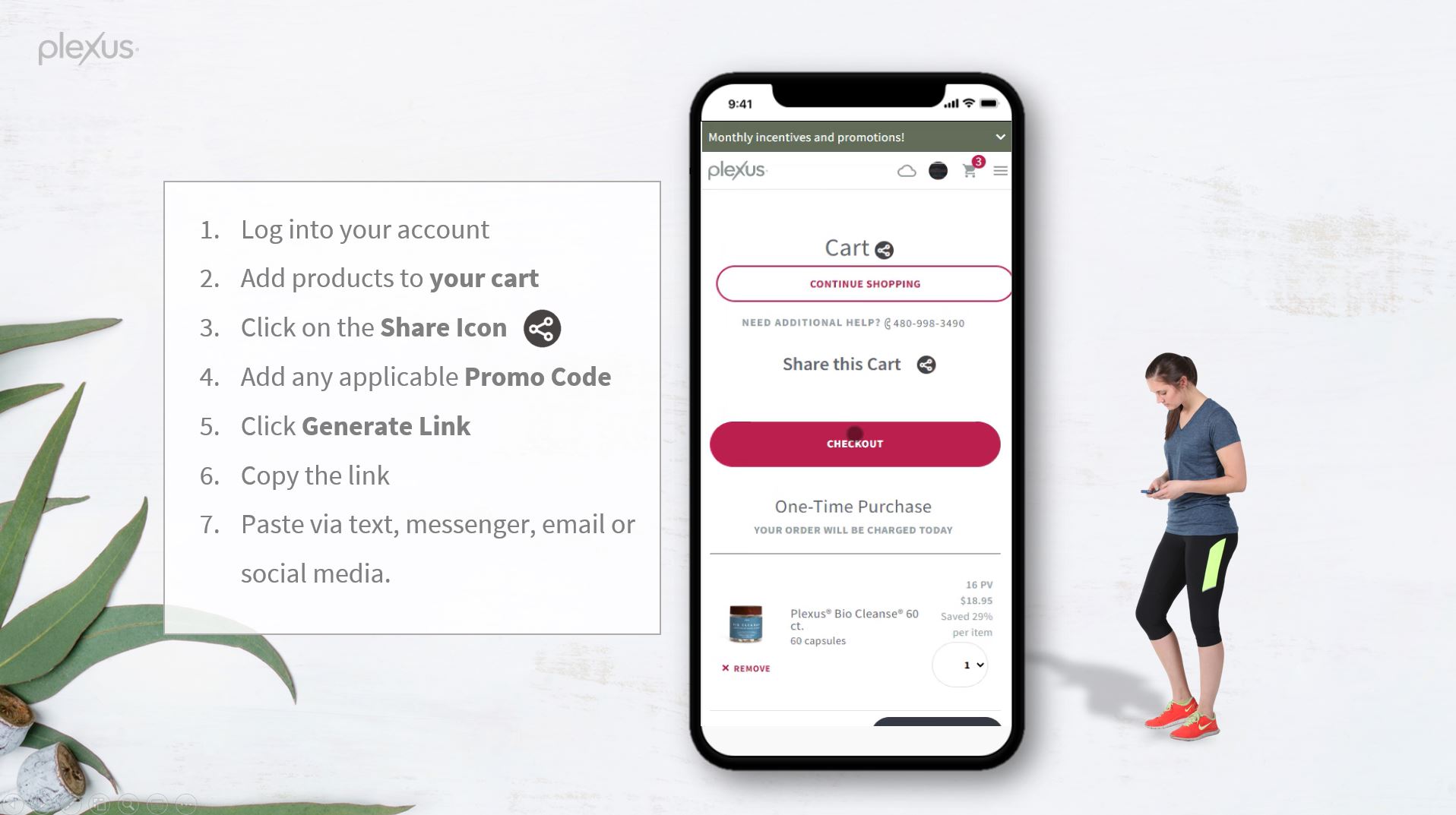 Frequently Asked Questions
| | | |
| --- | --- | --- |
| Topic | Question | Answer |
| Differences | What is the difference between Share This Product and Share a Cart? | Clicking Share This Product allows you to send a link that takes the recipient directly to that product page. They can then decide to checkout as a VIP or Retail Customer. Clicking Share a Cart creates a link to a cart prefilled with that product. They can then checkout directly from that cart. |
| Existing Account Holders | Can I send a cart to an existing VIP Customer or Brand Ambassador? | Yes. If the recipient already has an account, they will be prompted to log in. |
| Adding Products | Can I add additional products to a Welcome Pack cart that I wish to share with someone? | No, you can either share a Welcome Pack cart or a pre-loaded cart. |
| Creating A Cart | Do I have to be logged in to create a cart? | Yes. To build a cart, you will need to log in and add products to your cart. Once you're done, you can either check out or share that cart. |
| Quiz | If I share a link to an individual product, does the recipient need to take a quiz if they check out as a VIP Customer? | No. If someone is on your mysite and adds products to their cart, when they check out as a VIP Customer, they will be taken right to the checkout page. |
| Credit for Order | If I share a cart with someone, will I get credit for their order? | Yes. Because you must be logged in to create a sharable cart, anyone using the link to that cart will be assigned to you unless they already have an account under another Ambassador. |
| Sharing Carts | Can a sharable cart link be used by more than one person? | Yes. If you posted a link to a sharable cart, anyone that clicks on that link will get their own cart to check out from. |
| Across Markets | Can I share my link with others across markets? | Yes, the link can be shared across markets, however if the product(s) are unavailable within their market a message will appear stating the item is unavailable. |
| Subscription | Can I send a shareable cart link that automatically creates a subscription? | No, there is not an option to create a shareable link for subscription orders. |
| Link Expiration | Do sharable cart link expire? | No, the shareable cart link does not expire if the product is still available within your market. |
| Promotional Offers | Can a shareable cart link be used for promotional offers? | Yes, if the shareable cart link promotional offer is still available within the incentive period. |